So I think it is pretty safe to say it's finally Spring, with a sprinkle of rain now and again. Since I'm tediously supposed to be revising each day, I thought why not make a quick list of 10 things that I find to be essentials for the Spring. I don't really know why I have a french title other then it sounds pretty cool. So let's get on with it...
1) Leather Jackets
They are so chic to pair with any outfit and still insulate ( sort of) so it's a bonus. Plus it can dress up or down an outfit to be classy or casual. Absolutely adore them. Whistles, ASOS and Zara are doing some really nice ones so check them out
2) Trench Coats/ Duster Coats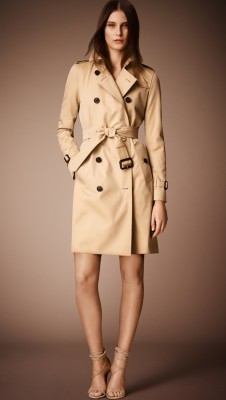 Needless to say they are just a staple in the spring, they're a light cover up when there's a spring chill but they also look super cute with an oversized oatmeal jumper and a pair of trustworthy jeans. They can also just jazz up and outfit and instantly make you seem much more ready for the day as if you've put in a lot of effort. They are just the best; Topshop do some really nice duster and trench coats but I've been eyeing up the Burberry ones because agh they are just so gorgeous.
3) Jeans ( Mom, Boyfriend, Distressed, Black/ Blue Skinny)
There are soo many variations of jeans and to be honest I'm still looking for the perfect pair. Here are some photos of inspiration for outfits, currently I'm obsessed with 2 types of looks: the really prim and proper one but also the laid back casual effortless look. Perhaps it's that some days I need to be put together but other days I just end up lazing around doing revision. However those 2 looks have been what I've been in to recently and a pair of good jeans can achieve them both easily.
Topshop have some really nice jeans, I love the 'JONI' jeans however they do after a while stretch out so perhaps not worth the money. I've heard that BDG and Hudson Jeans do some of the best- though they are pretty out of my price range. Although check them out because they're aesthetically pleasing and the one thing worth splurging on I think.
4) Baggy Trousers/ Printed Harem Pants
Harem Pants or any sort of baggy trousers have been the saviour of my life currently. They are just so simple yet at a spark to an outfit because of the cool prints and colours. Also they are super comfortable and it feels like you're wearing pyjamas- it's great. My favourites are from Free People, Brandy Melville and H+M, they have some really nice ones!
5) Cardigans/ Light Sweaters
Sweaters and Cardigans = Me all year round.
They are so warm, soft and cuddly ( i don't know if that's even a word but oh well). They are perfect for those chilly night walks and bonfires where an extra layer is needed so why not look adorable whilst being practical. Currently I've been loving the ones from Brandy Melville, Zara and COS- they are all so pretty.
White blouses are just so easy to style for the spring and summer, just add some layers or take off some layers and it's pretty much an all season rounder. Right now Zara have some great ones in stock but you can pretty much find one at any store and it'll do great.
7) Skirts ( Denim A- Line/ Wrap Over/ Maxi)
Skirts scream out Spring and Summer so it'd be cruel not to drag one out of the closet this season. The 90s look has been one of my favourites and so I've really been sporting the A- Line Denim or Corduroy Skirts however I've also looked at a few wrap over skirts which I've really liked the look of. These ones are from various stores but Topshop do some nice A-Line Skirts and Zara does great wrap over skirts.
Anything easy like dungarees/ dresses or jumpsuits are a favourite in the spring time. They are super easy to wack out and it seems as though a lot of effort has gone in when it really hasn't but still looks great. This one's for them lazy ones. Loving the ones from Urban Outfitters, Brandy Melville and Zara- gotta check 'em out.
9) Plaid Shirts (+ Denim Cut off Combo)
The plaid shirt and cut offs look is just so effortless and grungey but toned down- I love it. The plaid shirt is also a great layering piece for the colder seasons and night time cover ups. They are they way to go for street style fashion plus they are really soft ( once again- spot a trend yet?)
Of course another Jacket. Denim Jackets are one of my favourites evidently by the heavy photo load- I think they're probably tying with Leather Jackets or maybe even a bit better. They're great to pair with some Chelsea Boots because of how cold Spring is in England but also they can act as a layering device for when it's a bit warmer. I love how they look with pretty much all outfits and especially when layered with sweaters or hoodies ( when the hood peaks out a little).
So yeah these are all 10 of my 'indispensables' for the spring time, I'll probably do another festival or summer one because they're so much fun to compile though they take quite a lot of time aha. I hope you got some inspiration or at least enjoyed the photos.