1.
Fashiononymous
-Zoe Suen
wearing:
shirt c/o
Viparo
, H&M skirt, zara shoes. Photos by
Natalie
.
wearing:
vintage overalls from yan, tank from asos (
here
). gifted sunglasses (similar
here
)
If you have not hear of Zoe from Fashiononymous- then where the hell have you been?! Seriously though. Her style is so effortlessly amazing, she is great at layering in the winter- though not shown above. In the summer she likes to vary her looks and she is great at sporting different loos, for example she could be wearing a maxi skirt in one outfit, totally grunge in another and the next time you see her she could be sporting the dungarees farmer look- don't get me wrong I love the farmers look. Not only that, but her pictures are great quality and her blog is immaculately laid out- she started blogging at the age of 14/15 (which is my current age) and now at the age of 16 she is a great success in the blogging community. It just proves so many wrong, that young teenagers can pursue in one hobby and continue in to success. An honorable mention to a someone likewise would be the iconic Tavi Gevinson who not only started writing for
Style Rookie
at the age of 11, but also now runs her own magazine at
Rookie Mag
and attended her first fashion week at the age of 12 sitting in the front row. WOW, just like WOW.
Ok, so I got a little side tracked, but if you haven't yet checked out either of these amazing girls, then you must, their styles are amazing and so are their personalities.
- Violet E
LEATHER BACKPACK
,
THRIFT STORE
DENIM SKIRT,
THRIFT STORE
WHITE T-SHIRT
,
THRIFT STORE
RAYON MID-LENGTH TIE-UP BLOUSE,
DENIM SHORTS
,
THRIFT STORE
DENIM JACKET
,
THRIFT STORE


Gahhhh, she is the grunge queen who has her own amazing style. Her style is such a mix between grunge
, edgy, dark but yet so classic. I think a lot of the inspiration she gets is from the 60s 70s and 90s, but she puts a spin on everything and modernizes her outfit altogether. She totally has her own vibe going and is so unique in the way she styles pieces together- her blog is so simple yet so detailed. She definitely likes her pictures to do the speaking, a pictures worth a thousand words is definitely the motto that she gives off through her blog and is so true to her. With a blog like that, which only contains photos is such an iconic style to her and gives off a total mysterious bad ass persona- which I adore so much. Overall she's VOP- Very Original Persona. 100% Violet. Go girl.
(She has a pretty cool surname- you agree?)
Parka, New Look, £10.30 - Backpack, charity shop, £1 - Cheap Monday jacket, Asos, £60 - Scarf, charity shop, £1 - Sunglasses, H&M, $5.95.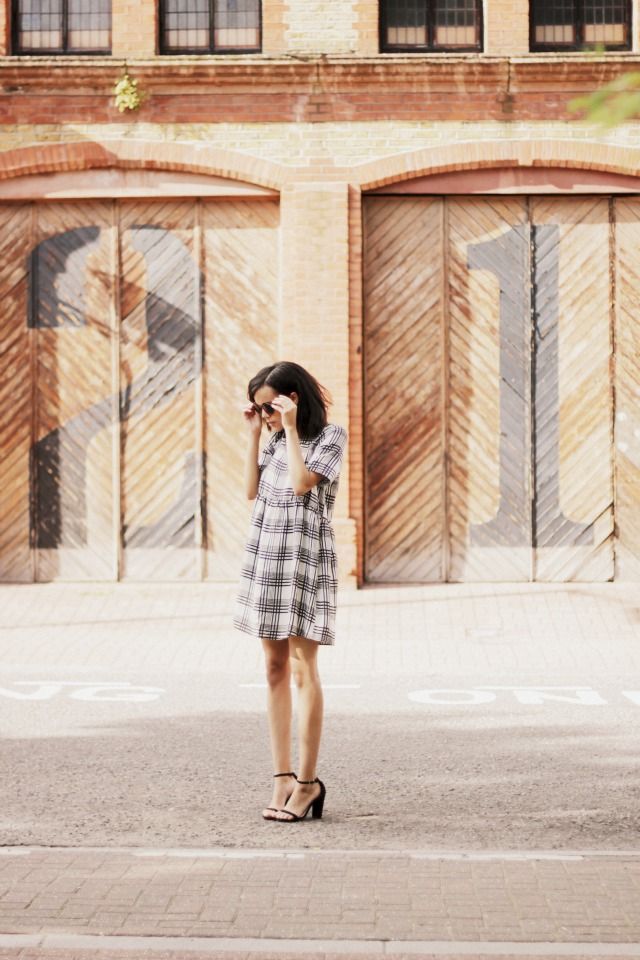 Dress
, Asos, £36 -
Shoes
, Asos, £40 (similar
here
) - Bag, charity shop, £5.99 - Sunglasses, H&M $5.95.
Holy crap, aren't these photos just so classic. This is Jazmine Rocks and her blog is classical. By this I mean that her photos and outfits pair together so effortlessly well, her photos are both dreamy and elegant at the same time. Every time I visit her blog it just seems like I've entered some sort of Fairy Tale, each blog post seems to have an interesting story behind it- which I think partially goes to the photos,not only the writing although her writing is so well written and is a pleasure to read. Her style is somewhat girly, but she has few quirky pairings as well as some out there look and some boyish outfits. Her personality and elegance through her personality reminds me a lot of Coco Chanel, which is a huge compliment that I have just given but well deserved in my opinion. It's so minimally styled but yet so well. She is quite unique and definitely loves her girly outfits and boots. Her photos are to such high standards and I appreciate her so much for editing them to look all nice- trust me it takes time to edit photos. Overall I love her blogs style and layout and admire the effort she puts in to her blog posts.
So that's the 3 bloggers that I genuinely am obsessed with, but I couldn't just mention 3 of my favorite bloggers, since there are so many, so I had to have some honorable mentions:
So that's all for now, though I would love to share all the blogs I read- which is probably way too many but hey ho.
Jess xx